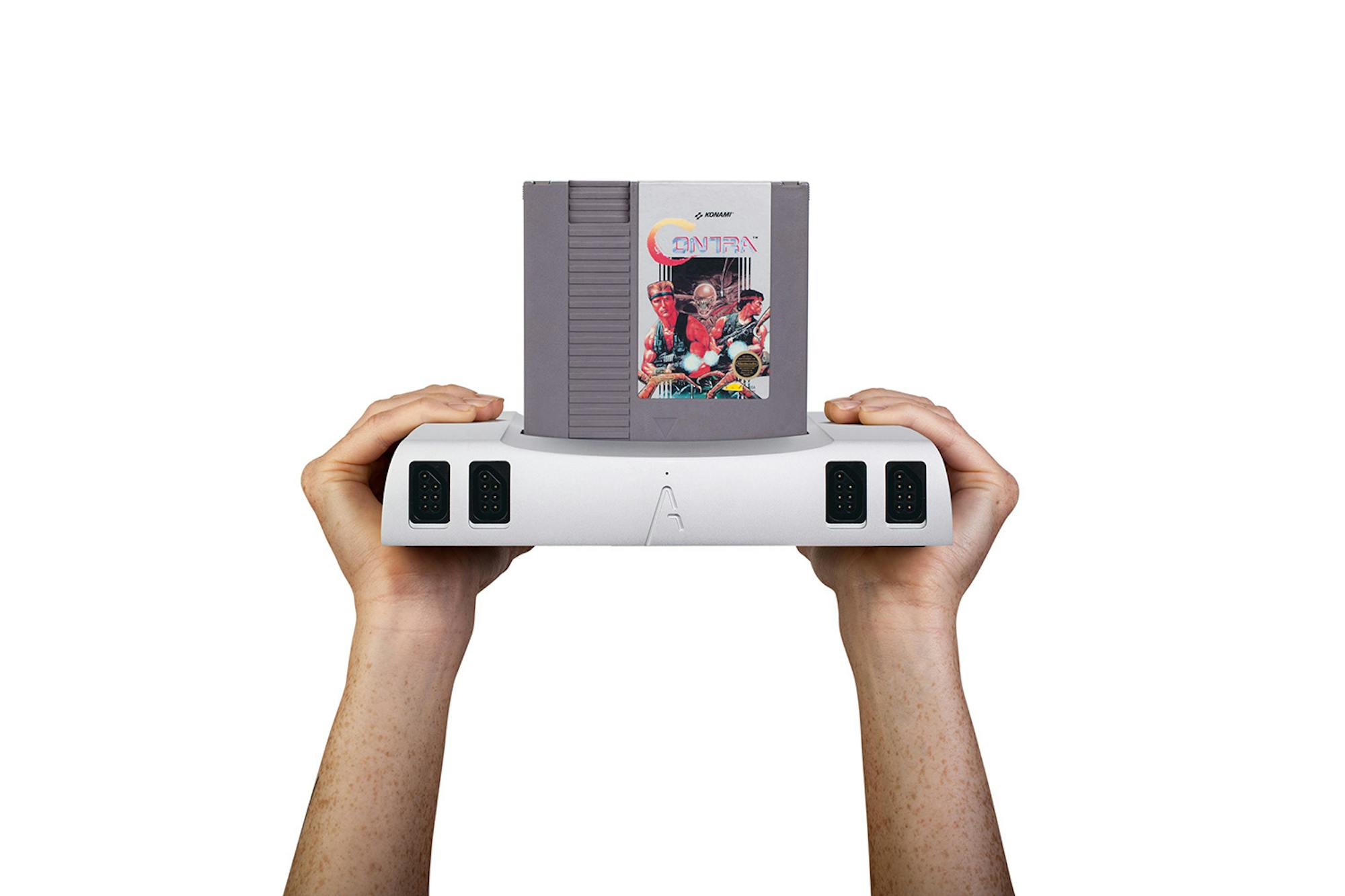 Introducing Nt mini
30 games?
The Nt mini will play over 2000.
The Nt mini is not a plug n' play toy. It is the definitive way to explore an entire era of Nintendo's history. It is compatible with every NES, Famicom, Famicom Disk System game and the accessories, too.
1080p HDMI & RGB. All in one.
The Nt mini dually outputs 1080p via HDMI along side the highest quality analog video signals available: RGB, Component, S-Video, and Composite. All in one - no upgrades. Every pixel is razor sharp, producing an astounding level of clarity. You'll experience video quality so extraordinary - it's like playing NES for the first time.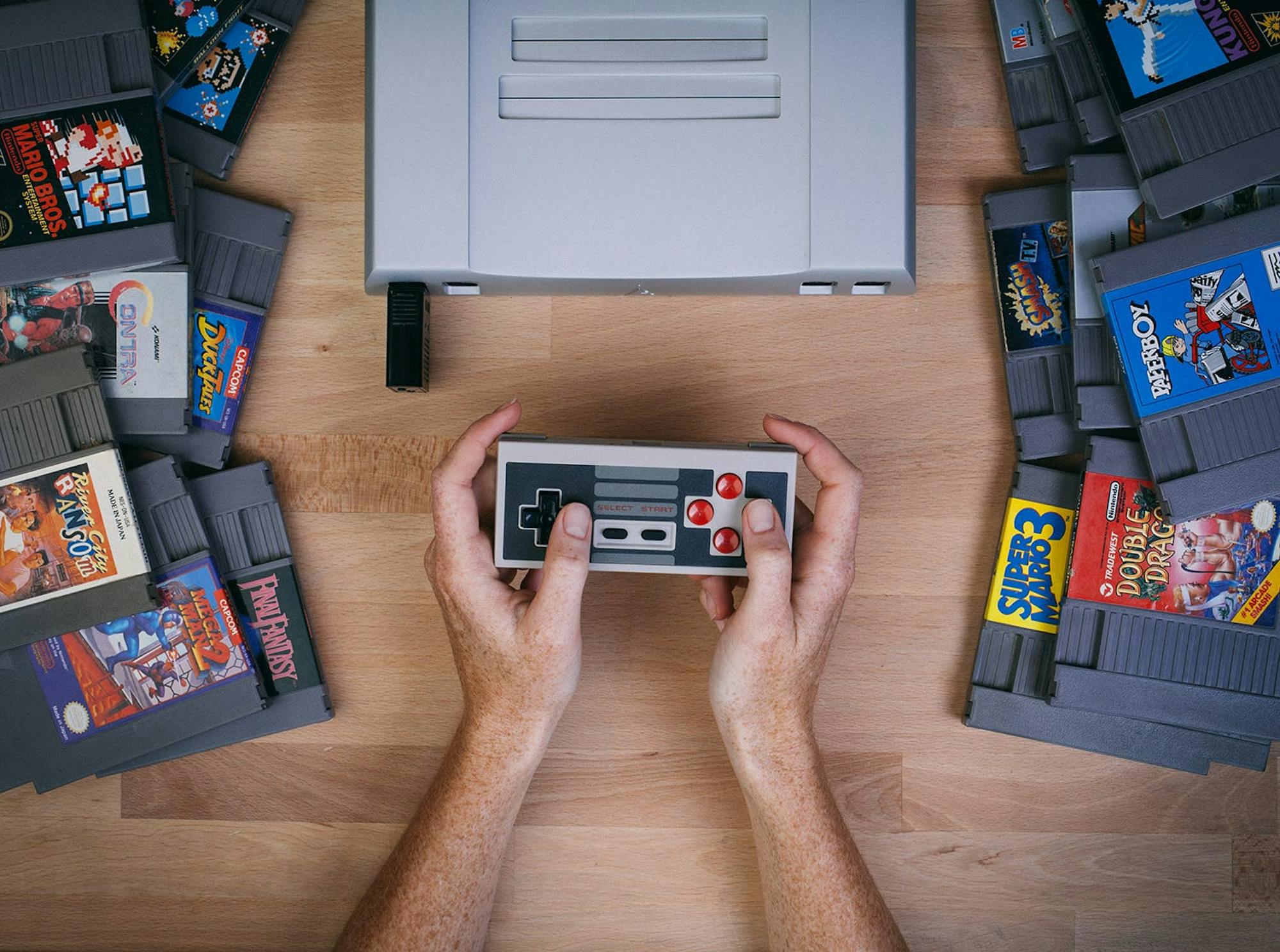 Play NES wirelessly
The Nt mini includes the highest quality aftermarket NES controller: 8Bitdo's NES30. Coupled with the Retro Receiver (also included), you can finally play NES wirelessly and lag-free. You can even use wireless next gen controllers on your Nt mini, too.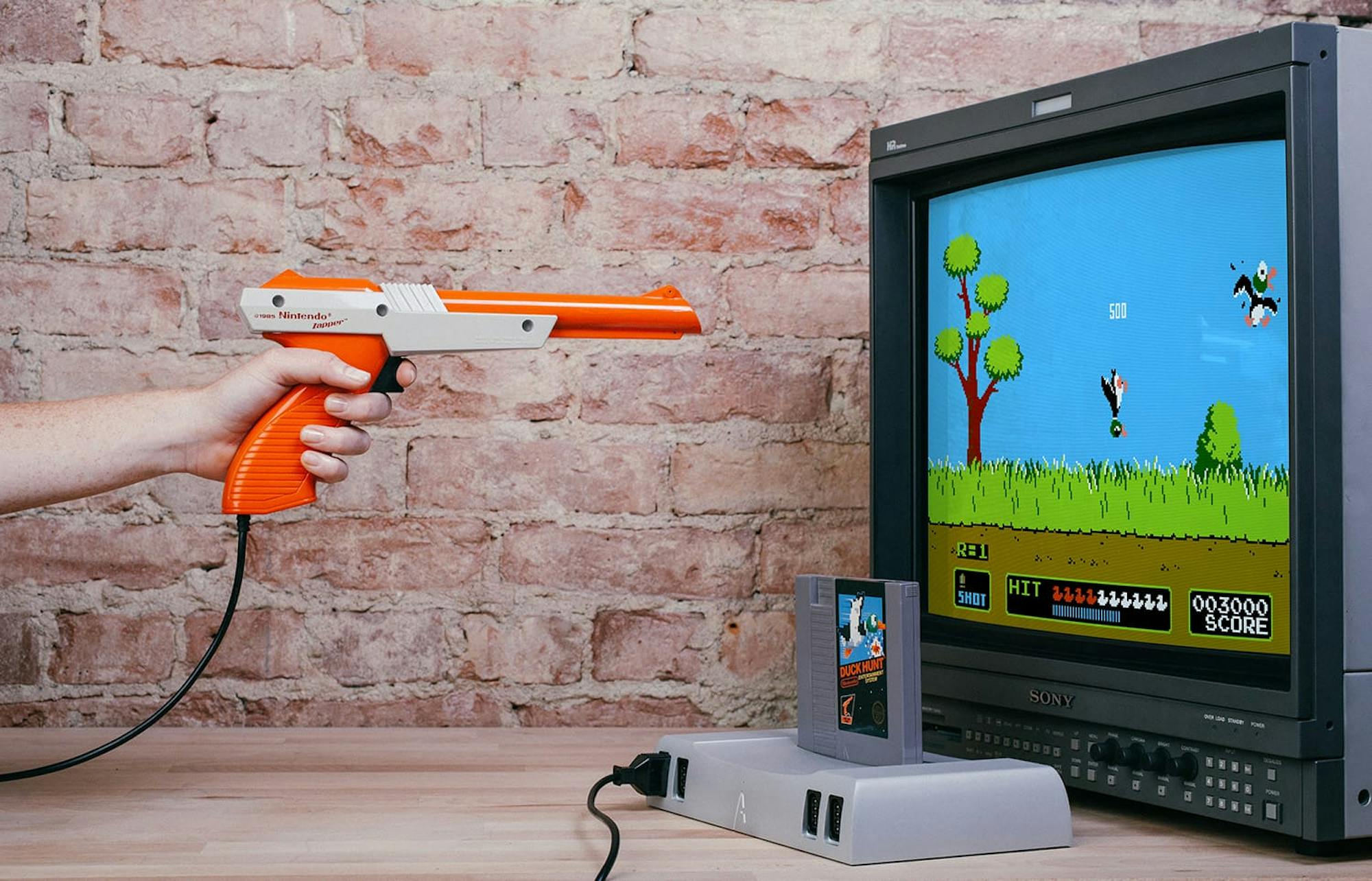 FPGA Hardware
The Nt mini has the same unparalleled compatibility as the original Nt. The core functionality of the original NES is engineered directly into an Altera Cyclone V, a sophisticated FPGA. When it comes to knowledge of the NES, our lead Electrical Engineer is second to none. He spent over 5,000 hours re-engineering the NES via FPGA for absolute accuracy. Unlike the knock off and emulation systems that riddle the market today, you'll be experiencing the NES free of any compromises.
Reference Quality Control
The Nt mini is a reference quality video game system with reference quality control. Check out some of the features accessible during gameplay.
High Fidelity Sound
The NES is home to some of the most iconic music in video game history. Music this significant should be experienced in High Fidelity. The Nt mini outputs the highest quality digital and analog audio: 48KHz 16 bit stereo. 8 bit music has never sounded better.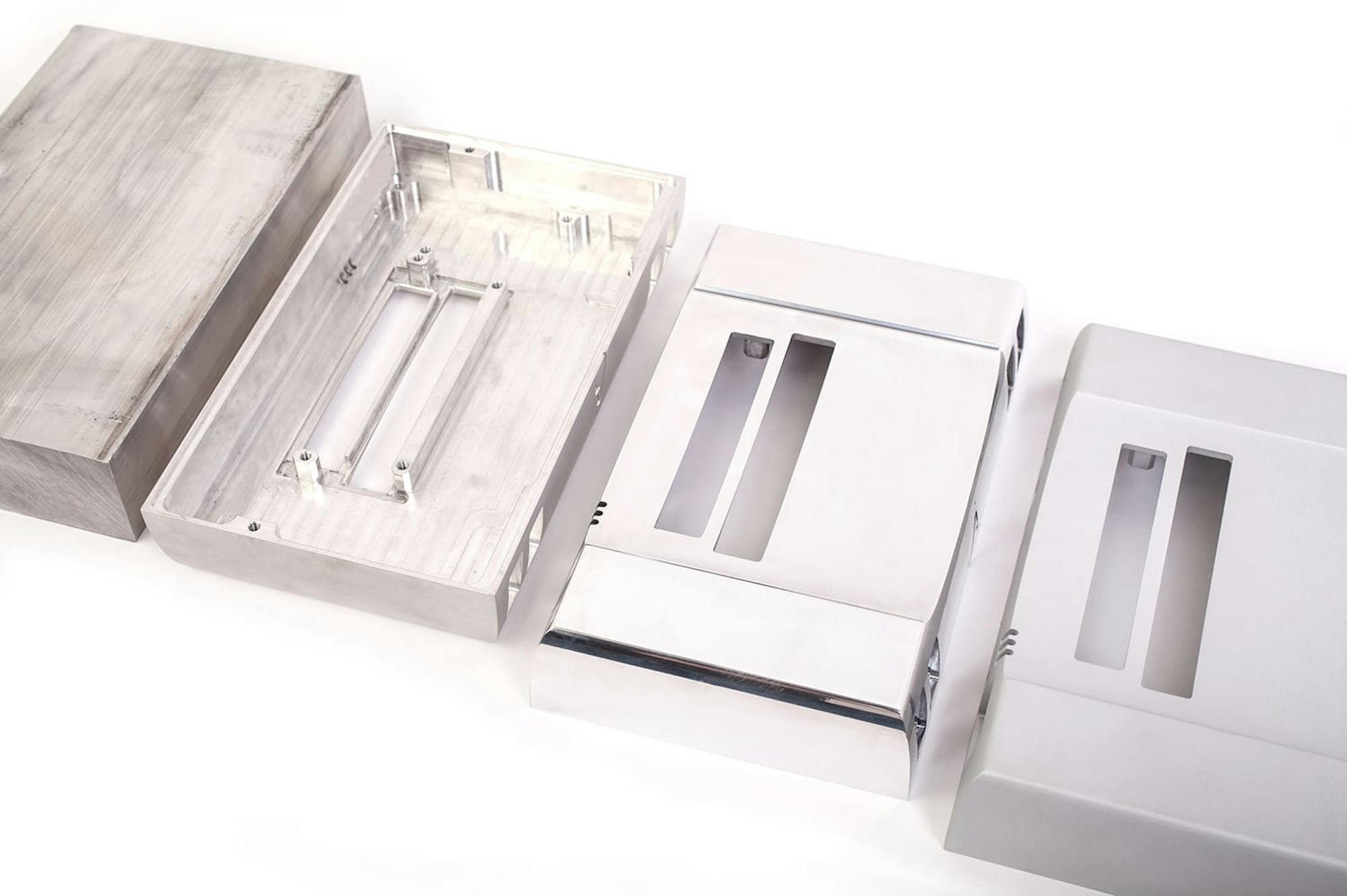 Craftsmanship
We thought as much about the exterior as we did the interior. The Nt mini is precision fabricated from a solid block of 6061 aluminum. Engineered with an uncompromising attitude to quality. There has never been another video game system like it.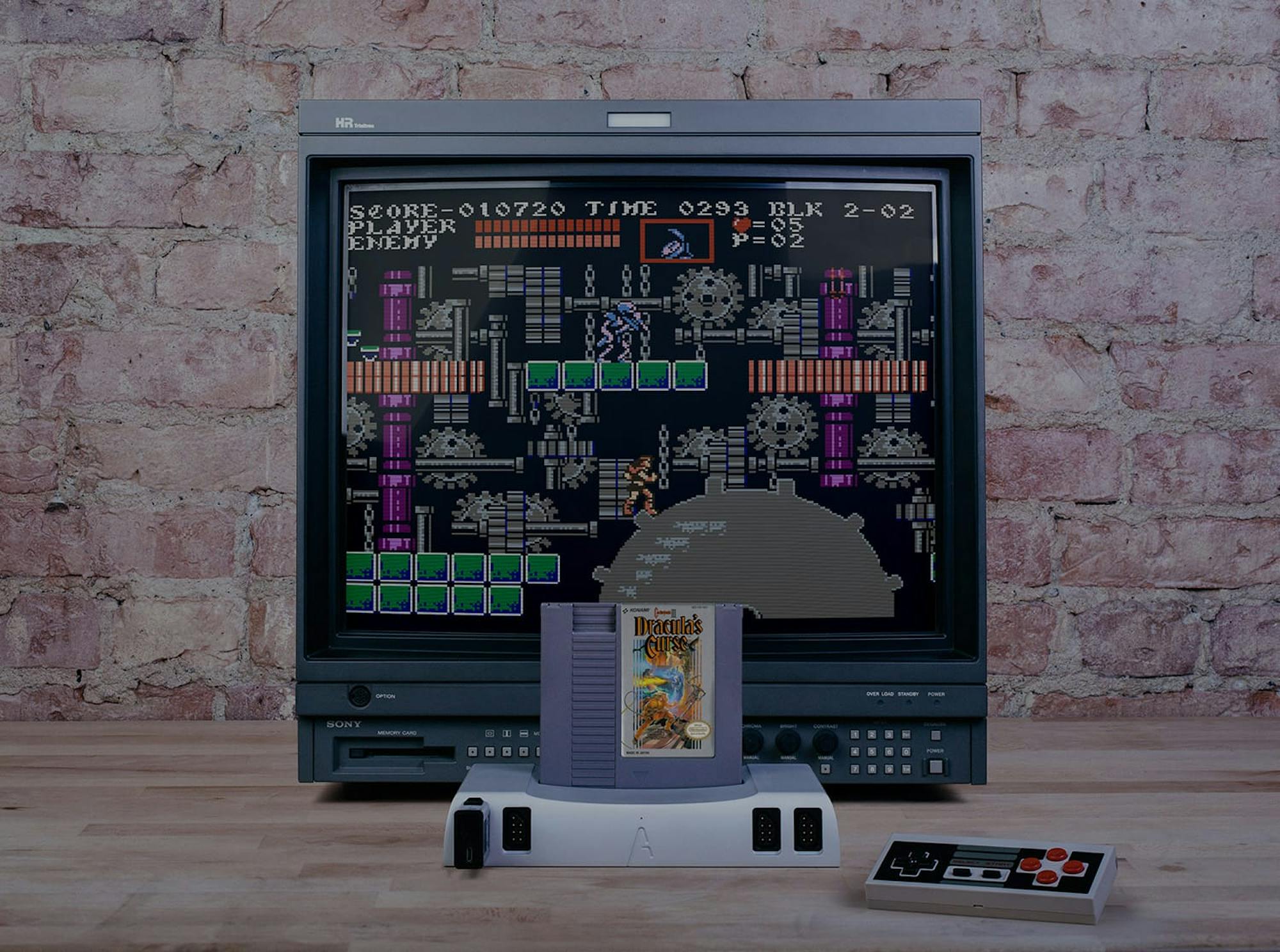 Unparalleled Compatibility
No blinking lights, lockout chips or region limitations. The Nt mini uses the identical controller ports used in the original NES. It has the original Famicom expansion port too. This means it is compatible with the original NES and Famicom hardware and accessories; from the NES Zapper, to the Famicom Disk System.
Technical Specifications Compatibility
NES, Famicom, Famicom Disk System (requires FDS unit)
Region Free
Worldwide Compatibility (PSU: 50-60hz, 100-240 volts)
Audio
48KHz 16 bit
Digital audio via HDMI
Analog audio via RCA
Famicom Expansion Audio Support (both NES & FAMICOM slots)
Full panning / volume support for all audio channels 8Bitdo NES30 Wireless Controller
20hr Battery life (recharge directly via Nt mini)
Auto sleep mode after 15min
Lag free
Power on/off/reset Nt mini directly from controller Video
HDMI 1080p/720p/480p
RGB, Component, S-Video and Composite
NTSC (60Hz) and PAL(50Hz) support
Lag free, zero signal degradation
Special Features
Original NES Controller Ports
4 Player Compatibility
Famicom Expansion Port
Everdrive & Powerpak Compatibility (see support page)
Famicom Microphone Support
USB port for controller charging
SD card firmware updating (via Nt mini's SD card slot)

Retro Receiver
Powers directly from your Nt (no charging needed)
Compatible with all of 8Bitdo's controllers
Compatible with PS4, PS3, Wii Mote & Wii U Pro controllers